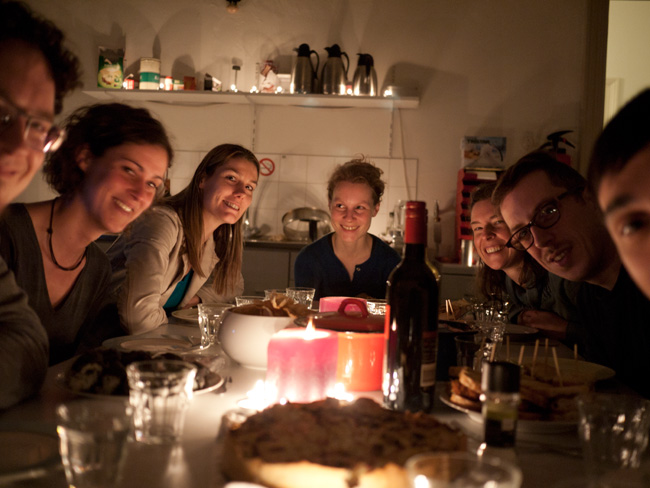 It's been exactly a month since I left The Netherlands Institute for Animated Film.
During the residency, we had to submit a report every 3 months to discuss work in progress, experiences at the residency, events we participated, etc. Ton, the managing director of the organization, strongly believed in "reflecting" your work and life.
I just finished the last quarterly report and sent it to NIAF. I thought it will be nice to post an excerpt from it.
————————————————————
The NIAF experience has helped me slow down from my busy life in NYC. When I arrived at NIAF, I felt like I had squeezed everything out of my brain and was sucked dry. I needed the time to catch up with my thoughts and try something different.
At NIAF, I fell in love with animation again and also became interested in making different kind of art like live action film, installation, drawings, print making, etc. Before NIAF, I could only think about the film I was making at the time. When that film was done, I had no idea for the next. I treated each film as if it were the last. There was a lot of pressure and sense of urgency that came with the production. However, at one point, I realized that this won't be the last and I will make many more. Somehow it calmed down my feelings and gave me an optimistic view to experiment more. If it doesn't work out, it's OK because I have the next film to try out something else.
I left NIAF with one short animated film well into production, one short film in storyboard stage, one feature film script in development, a comic series still in progress and various small artworks. Even though my residency period was shorter than I expected, I feel very content with the outcome.
Thank you NIAF for EVERYTHING. Simply, it was the best time of my life and I hope to return to the Netherlands (or somewhere in Europe) to continue my adventure. When I think about NIAF, I still don't understand how I got so lucky to be part of it.
50th artist-in-residents @ NIAF,
Ru
————————————————————
From one of the international meals @ NIAF. Everybody saying "PROOST!" (cheers)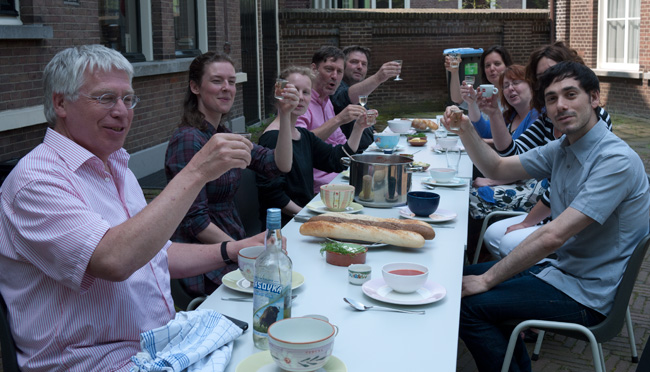 PROOST to the next chapter!
by