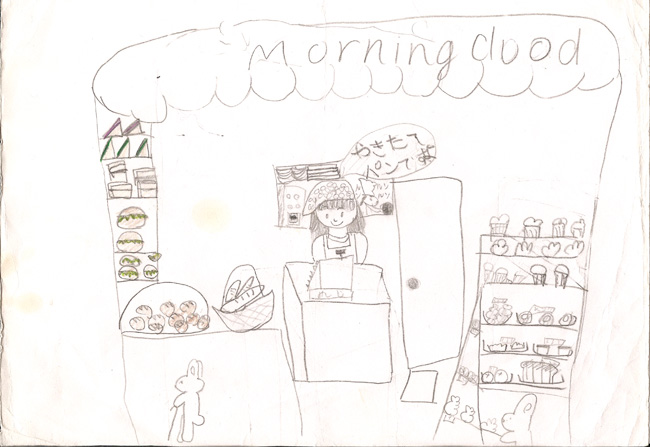 While in Japan at my parents house, I found a drawing I did in 2nd grade.
There was a bakery called "Morning Cloud" near by that I absolutely loved. It had a French Country style decoration and some clay miniature breads on walls and shelves. I just loved the atmosphere, smell and all the details.
Well, what a strange coincidence that we are making a film that takes place in an European bakery?
Or did I happen to do a concept art when I was 7 years old?
by

3 Comments
4:11 pm

on

December 6th, 2012

3:30 am

on

December 8th, 2012

8:14 pm

on

January 2nd, 2013