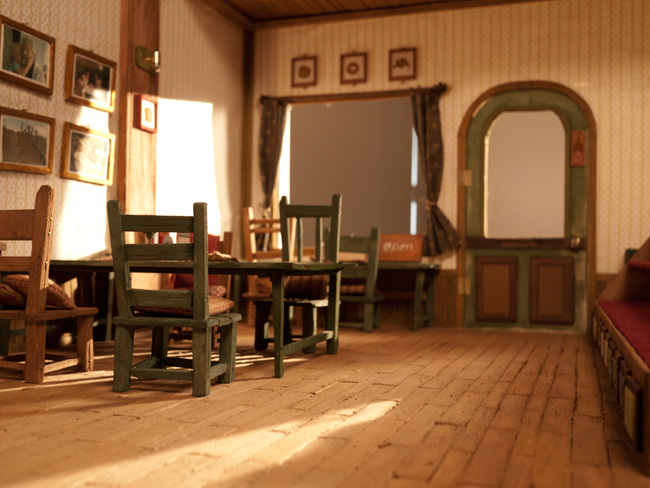 We had to do a stop motion of the bakery door.
Then the CG animated character will be composited in.
There is a room painted in black for photo shooting.
It's a pretty big bedroom….that is what I thought when there was no equipment in.
First the bakery went in with 2 big tables.
Then the light kit.
Then the foam cores. ( To bounce lights)
Then a camera with a tripod.
Then a laptop attached to the camera to use Dragon Stop Motion.
Of course Max goes in and I go in.
I was pretty determined to take some sort of making-of video or picture but there was no way I could take any wide shot to show how things were set up.
Here is my attempt.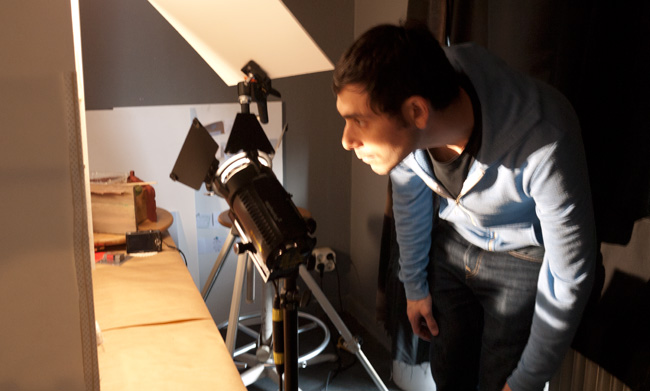 That is Max setting up the camera and making sure lights are good.
You can't even tell what's what.
And it's blurry, too.
Every time we needed to change the angle of lights or move something, we had to jump, crawl, twist our bodies to get to anything.
The room was all of a sudden too small.
When Max left the room with his laptop, I gave another try to photograph the room.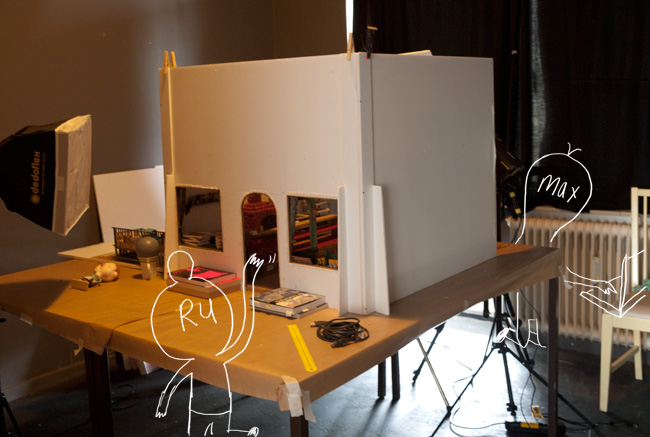 I drew in our figures to give an idea of what happen.
I did the stop motion while Max on the other side recorded and made sure that the door stop motion was lining up with the CG animated door.
But it looks pretty boring, doesn't it.
From the other side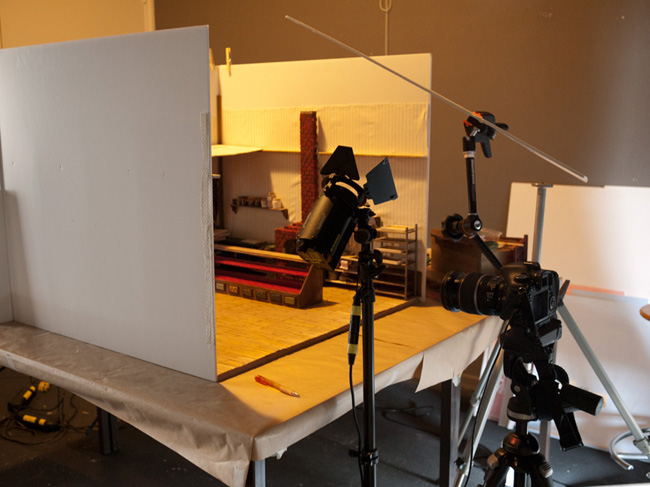 Still boring. But I hope what was captured will be beautiful.
by

2 Comments
5:05 pm

on

June 22nd, 2012

2:47 am

on

June 23rd, 2012