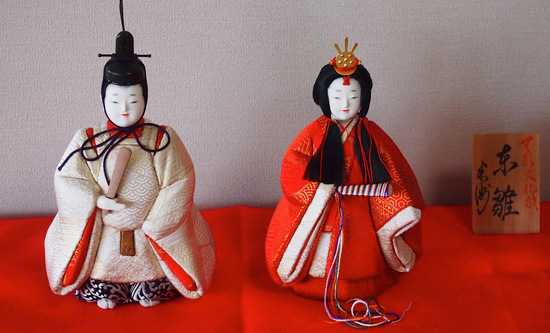 Hinamatsuri is a Japanese dolls' festival. (Also known as Girl's day or Peach flower festival).
This picture is my hina dolls that my grandma bought for me when I was born.
Ton, the director of the Netherlands Institute for Animated Film (the organization we belong to) asked me to do an international day and I immediately thought to celebrate Hinamatsuri.
Peach flowers are one of the most important decorations and the meaning behind is that peach flowers get rid of bad spirits. The winter in the Netherlands is COLD, DARK and LONG! Our spirits have been down for quite some time so I thought maybe I can bring spring quicker and get rid of all bad energy.
My mission was to make 8 dishes for 13 people.
I think when foreigners hear "Japanese food" they automatically think of sushi.
But common people do not eat sushi everyday, it's only for special occasions.
So I tried to make things that I grew up eating.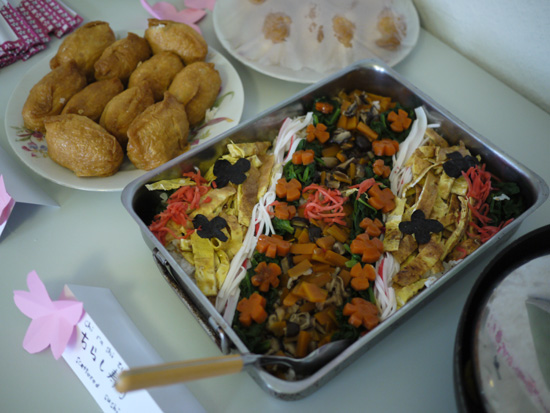 Inari (sushi rice in tofu skin pouch)
Chirashi-zushi (sushi rice and vegetables and egg on top)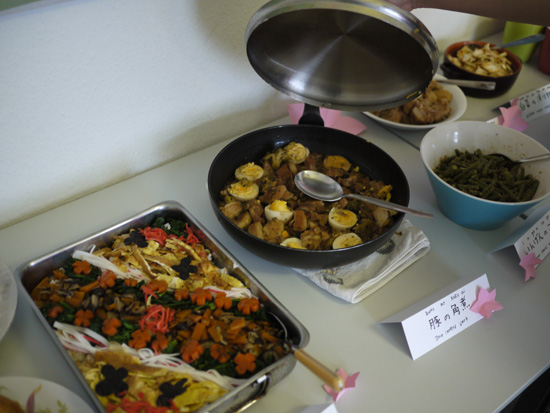 Buta no Kakuni (very slow cooked pork)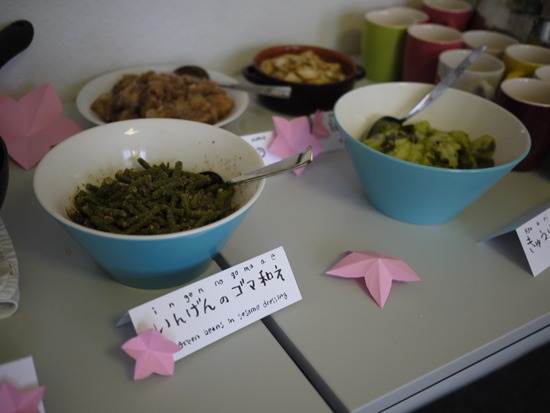 Ingen no Goma-ae (green beans with sesame dressing)
Kyuri no sunomono (cucumber in vinegar)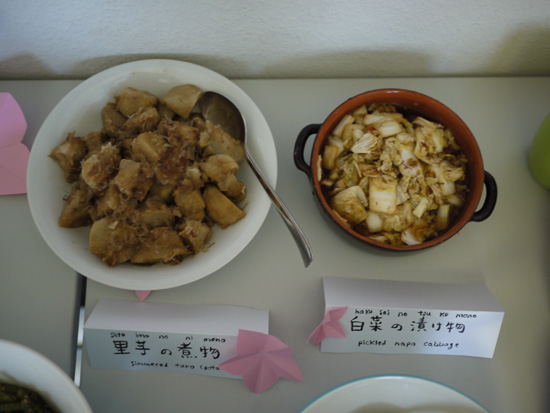 Satoimo no nimono (simmered taro potatoes)
Hakusai no tsukemono (pickled napa cabbage)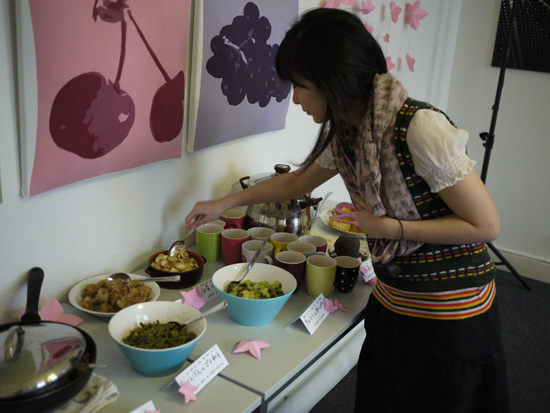 Behind me in the pot is Oshiruko ( rice cake in sweet red bean soup)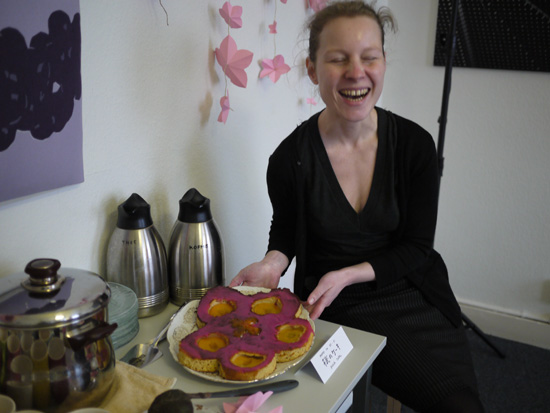 Frauke made a peach cake in a shape of a peach flower.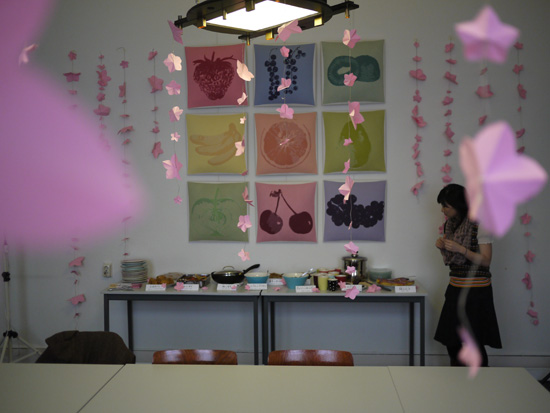 Max, Frauke and I spent all day making these peach flowers and dangling all over a meeting room. Frauke's finger started to bleed from over-working. No pain, no gain. She proved it.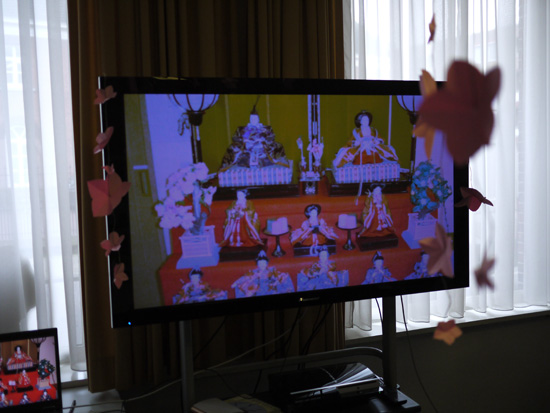 Max made a slideshow of various hina dolls.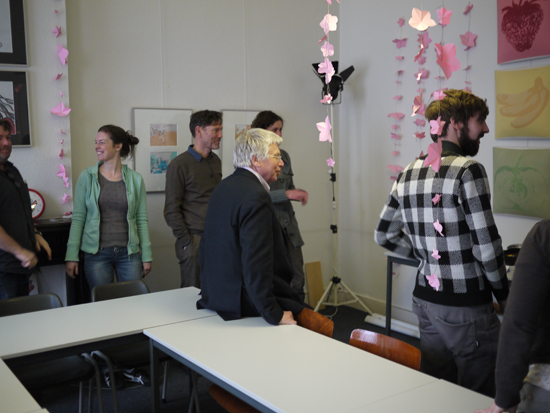 Everybody seemed very curious.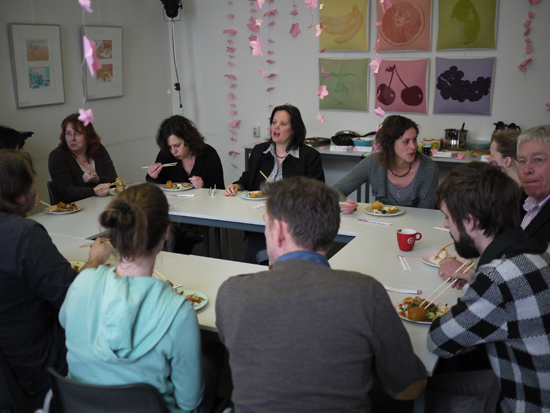 It was a success. I think I was able to provide a bit of Japanese culture to them.
Thank you Frauke & Max for helping me out so much!
by

One Comment
10:42 pm

on

March 7th, 2012