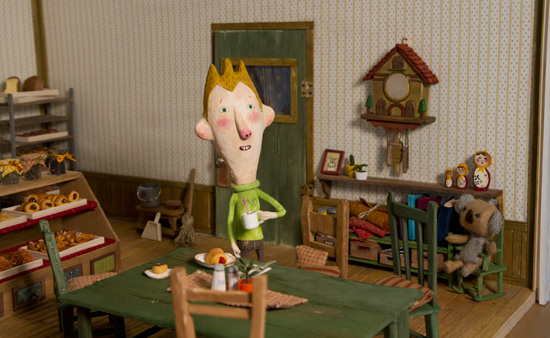 Finally the bakery is filled. Started on Dec 12th and finished on Jan 12th.
This is John the Neighbor sipping a cup of coffee out of a straw.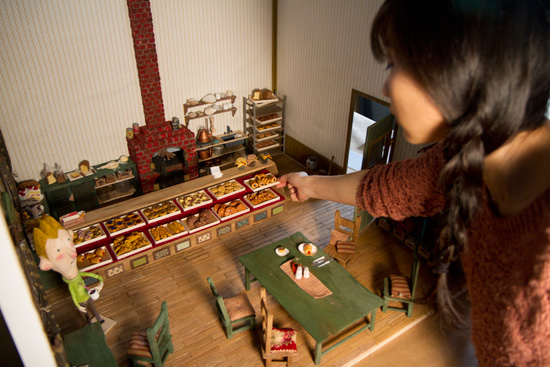 The first week was dedicated to figuring out the structure.
The four corners have "connectors" which are holding the walls.
These walls slide into the connectors so that I am able to take whichever wall I want for shooting from different angles.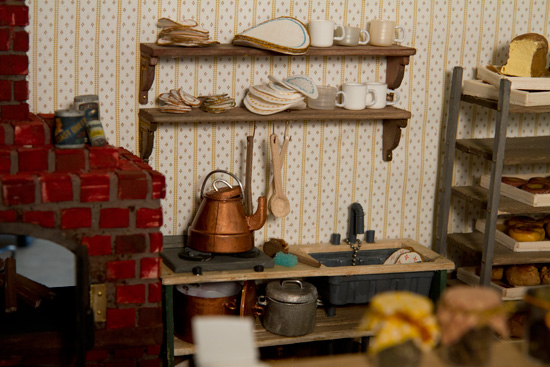 A detail photo of the kitchen.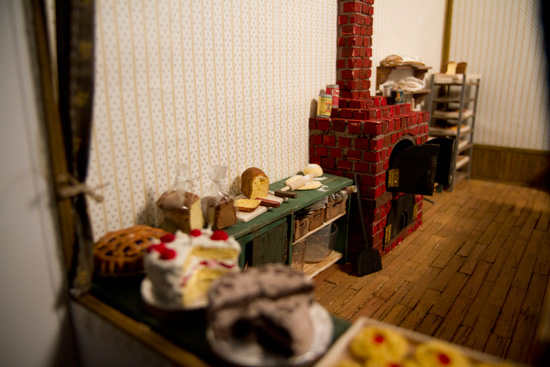 The wall is somewhat empty because the story is not completely shaped up and something might have to come here.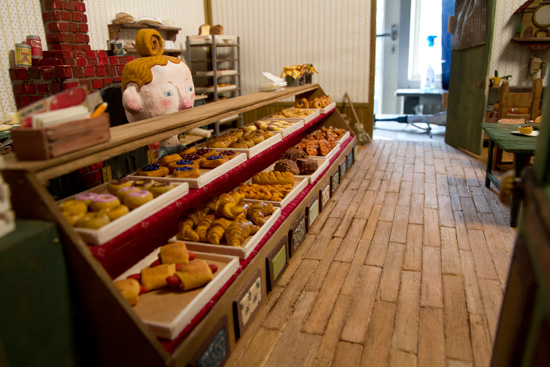 This is all the baked goods. Some mistaken ones are hiding in the bread rack behind.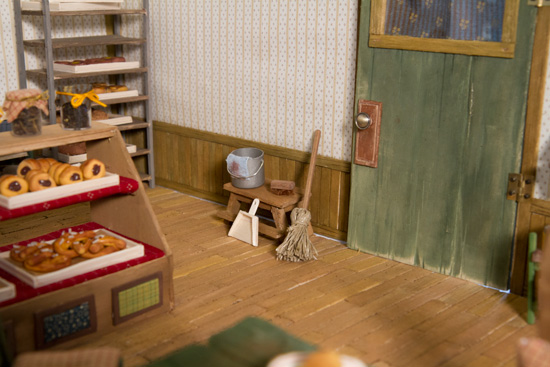 The baker needs to clean every night before closing the shop.
side note- every object / character / floor are stained with coffee. This process created an antique look but made my crafting room dirty. So I actually need to use these cleaning supplies.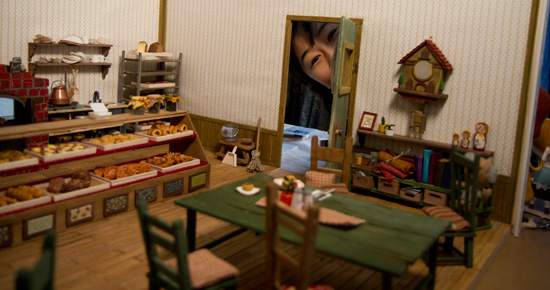 ….and finally, "Here's Johnny!"
by

17 Comments