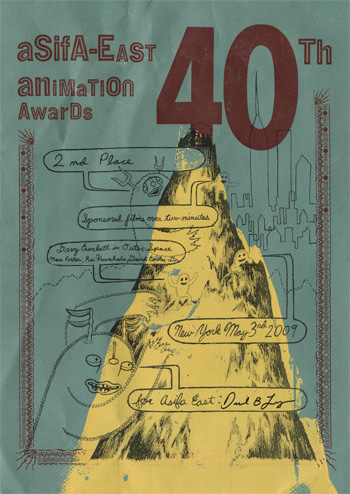 "Davy Crockett in Outer Space" won 2nd place in Sponsor's category! Hooray.
The certificate is amazing this year.
(Designed by Will Krause.)
Thank you for those who voted for our film, and it is very nice to be recognized for what we do.
My personal favorite was "Q&A" by Rauch Brothers.
It won the best of the festival and it totally deserves it.
The story is charming and characters are animated so beautifully.
Congratulations to everybody who won!
by

2 Comments
3:12 pm

on

May 6th, 2009

8:52 am

on

May 13th, 2009