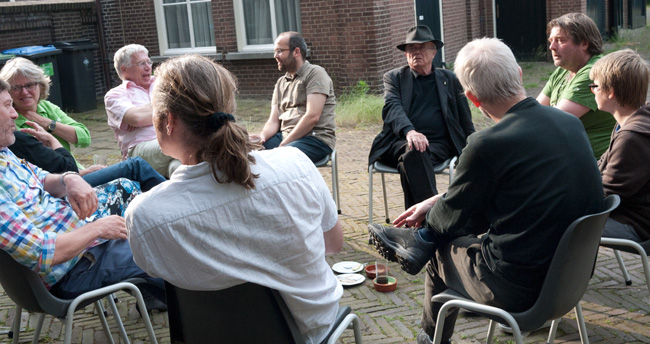 One of the nicest things about belonging to an organization is that we do very cozy events that makes our relationships better. Followed by my Hinamatsuri (aka Japanese lunch), we decided to continue this international lunch event.
RUSSIAN LUNCH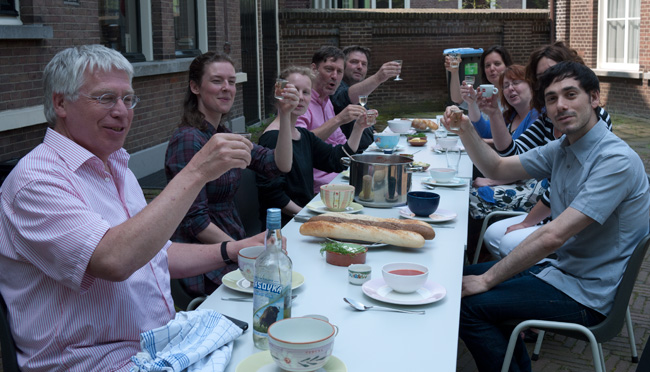 Next up was a Russian lunch by Frauke (German) and Digna (Dutch) on May 22nd.
Everybody was puzzled why "Russian" lunch when none of those girls are Russians but let's not question things too much.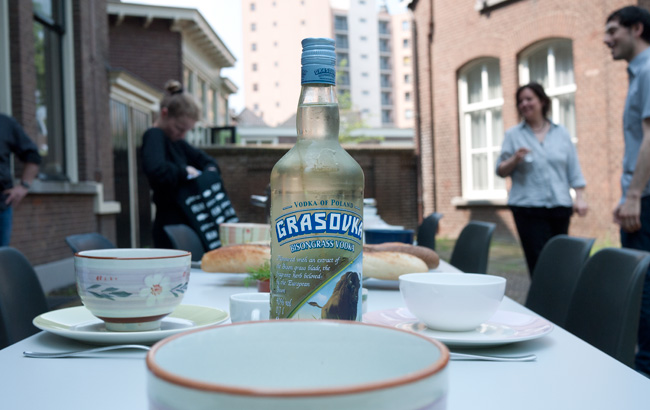 I am not sure how many people were productive after the lunch. But it was delicious.
DUTCH DINNER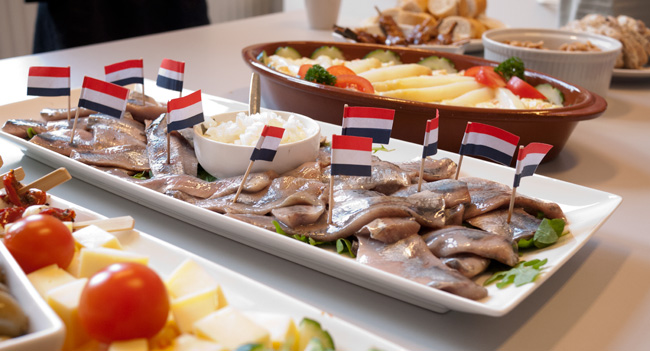 June 19th was a Dutch dinner organized by Ton (Head of NIAF).
The new herrings were in season around this time. (Salted, raw, small fish)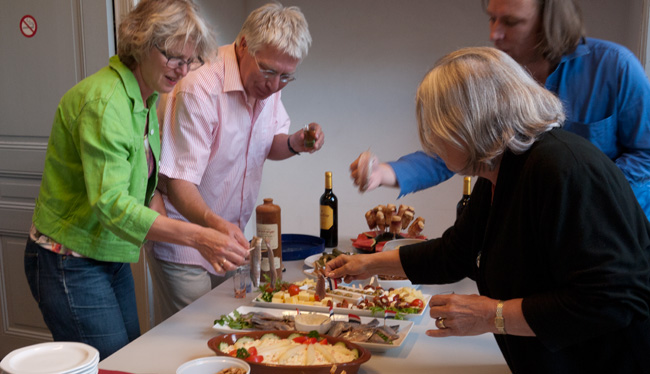 Run to herrings! They were gone in probably 5 minutes.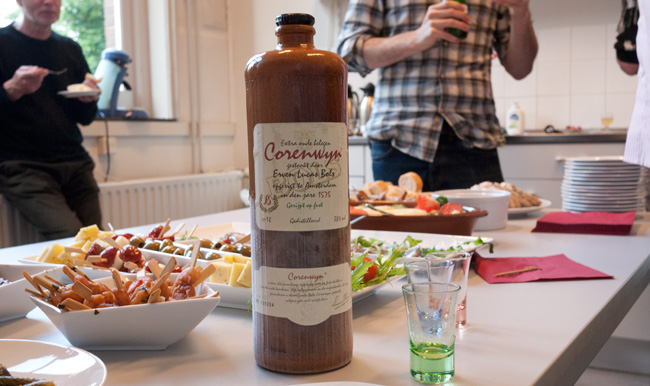 Followed by a very strong Dutch drink, Korenwijn. (Very similar to Jenever)
AMERICAN JEWISH LUNCH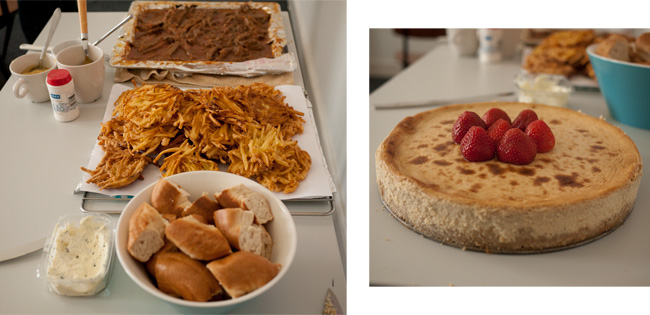 Then it was Max's turn on July 11th.
*As if we were obsessed, there were so many lunches around this time…
Brisket, Potato Latkes, Bagel w/ Cream cheese and NY cheesecake.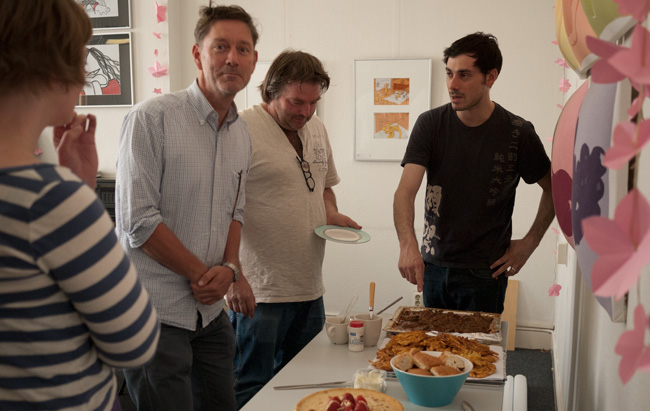 Max explained about NYC and its food culture.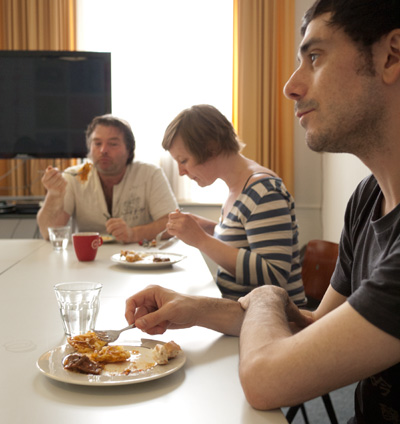 Fulfilled!
The Next international lunch is undecided since everybody goes away for a few weeks during the summer.
But I am sure in September, something delicious will be organized.
by