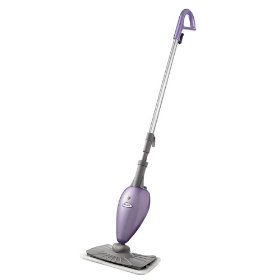 Over the summer, I encounter a book called "Clear Your Clutter with Feng Shui" by Karen Kingston.
You usually "add" objects in Fung Shui. But Karen Kingston's method is to "subtract." By creating more space and less clutter, better energy will flow in your apartment/ house.
It's very logical, but it is very difficult to get rid of objects sometimes, like gifts, pictures, objects that you have very strong memories of….etc. But Karen Kingston's book really helped me organize my thoughts and feelings that I was able to get rid of a couple boxes worth of unnecessary objects in my life!
I highly recommend this book. Very thin and easy reading.
In the past few weeks, I found out that I am super allergic to dust mites. Yikes.
The best way is to encase your mattress, pillows, and blankets- which I did.
Another thing is to clean to keep dust and dust mites free.
My doctor said, "if you have carpets, you must vacuum everyday!"
No problem. I can do that with no problem.
Then Ms. Susie gave me a wonderful gift.
THE SHARK STEAM MOP. Yes it's the picture on the top.
It is amazing. You just pour some water in the mop and plug it in.
This wonderful steam will clean your floor and carpet. The best part is you don't need any cleaning soup, so it's also good for your health. Eco friendly it is.
It also glides easily and the cord is super long so you don't have to keep unplugging to switch sockets.
I know this entry has nothing to do with art, illustration or animation. But I thought I should write something about cleaning because that is my hobby these days.
As for illustration and animation- we're working on 3 wonderful projects which I cannot write anything about at this point. Hopefully I can post an animation by end of this year!
by