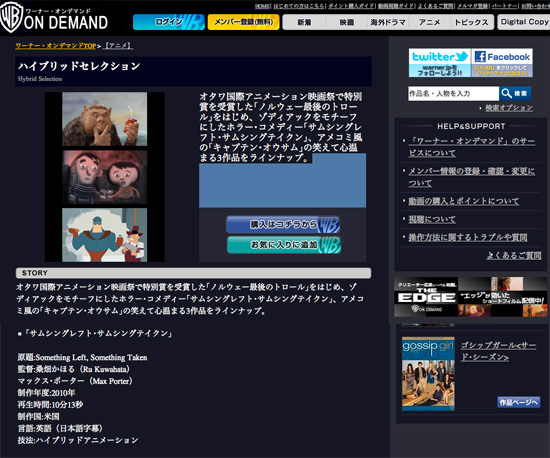 "Something Left, Something Taken" Japanese subtitle version is released via Warner on Demand.
Sadly you cannot access to this website unless you're in Japan.
*screenshot of the website by my parents.They were delighted to discover what "screenshot" means.
The process of getting the images included "woooow" "ohhhhhhh" "ahhhhhh".
This also comes with a Japanese version of "making of".
by