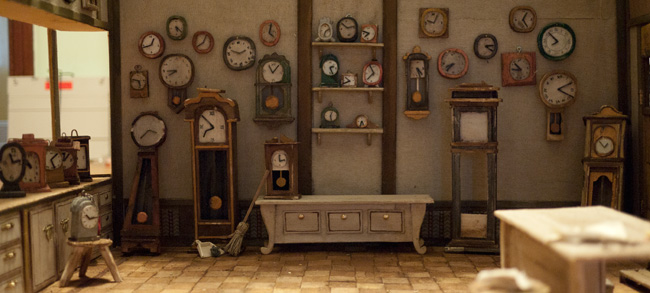 This is the last set of the new film, the clock shop. I'll need to add a few more details before shooting, but for now what a relief to finish all the sets!
The construction went fast, it was only less than 2 weeks.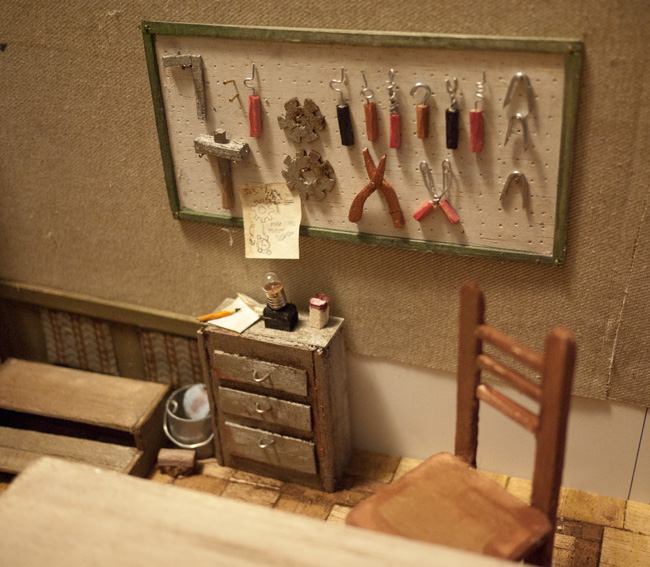 I wish I could live here. (Well, I actually prefer the bakery over this clock shop)
We put so much care into these miniature houses that they are far more thought-out and decorated than our own house.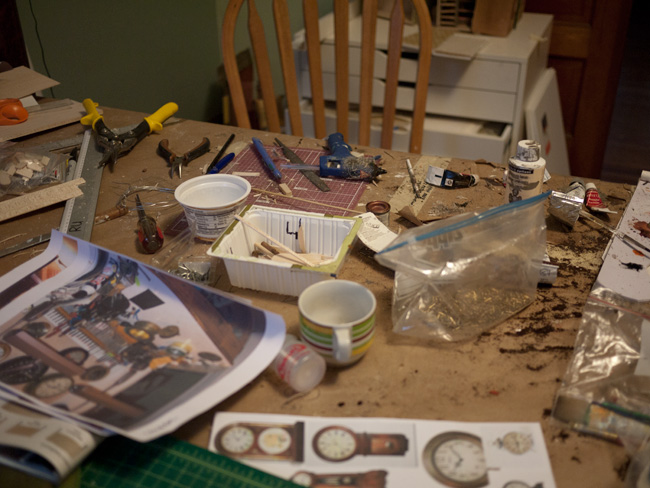 Our hope is that once we move, we will slowly put more care into our surroundings, which will happen soon. Because starting June, we are moving into a new studio which we will share with our friend, Rachel from Red Prairie Press ! So excited! I have been missing the artist studio environment since I left the Netherlands so when Rachel asked if we want to share the studio space with her, I did not even have to think for a sec. (Animation talk: I only thought about it for only 1 frame, and did not need 23.976 frames)
Pictures will come soon when we're settled in.
by